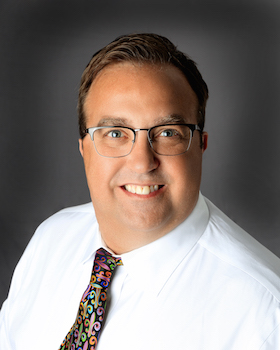 Dr. Jeffrey J. Marsh
Dr. Marsh grew up on a farm in southeastern Wisconsin, where he attended Whitewater High School and the University of Wisconsin-Whitewater. Dr. Marsh received his Doctorate of Optometry in 1986 from Indiana University, in Bloomington, Indiana. Prior to graduating, he completed an externship at the Huntington Veterans Hospital, in Huntington, West Virginia, as well as an externship at the Fort Campbell Army Hospital, in Fort Campbell, Kentucky. While at Indiana University, Jeff was the president of the student association and a board member for the National Optometric Student Association.
Dr. Marsh enjoys providing comprehensive family eye care, with an emphasis on ocular disease prevention, treatment, and management. Refractive surgery co-management is of great interest to him as well. In the fall of 1986, Dr. Marsh moved to Oshkosh, Wisconsin and started practice. Dr. Marsh is an active member of the American Optometric Association, the Wisconsin Optometric Association, and the InfantSee program. Previously, he was a member of the Wisconsin Optometric Association's Board of Directors and the Oshkosh Jaycees Board of Directors. He currently remains active in his church.
Dr. Marsh has three sons: Lukas, 32 years old, Alex, 31 years old,Taylor, 28 years old and his daughter Dasha who is 16 years old. Dr. Marsh also has 6 grandchildren. In his spare time, Dr. Marsh enjoys fishing, hunting and attending all types of amateur sporting events.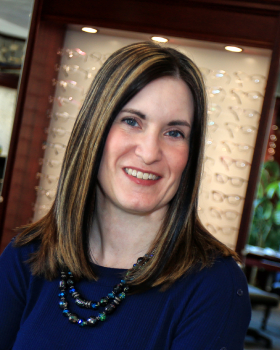 Dr. Jennifer Reiland
Dr. Jennifer Reiland, a native of Oshkosh, WI, attended Gustavus Adolphus College in St. Peter, MN. During her time at Gustavus she was a member of Beta Beta Beta, the Biology National Honor Society. After graduating with a Bachelor of Art in Biology degree, she continued her education at the Illinois College of Optometry in Chicago, IL. While in school she was a teaching assistant and president of the Wisconsin Student Optometric Club.
After graduating in 2002 with her Doctorate in Optometry, Dr. Reiland joined Dr. Jeff Marsh in practice. She provides comprehensive family eye care, including glasses, contact lenses, ocular disease management and cataract and refractive surgery comanagement. Dr. Reiland especially enjoys working with children. She currently sees patients in the Oshkosh and Winneconne offices. Dr. Reiland is a member of the American Optometric Association and the Wisconsin Optometric Association. She is also an InfantSEE provider.
Dr. Reiland lives with her husband and son in Oshkosh. She enjoys boating, fishing and reading in her spare time.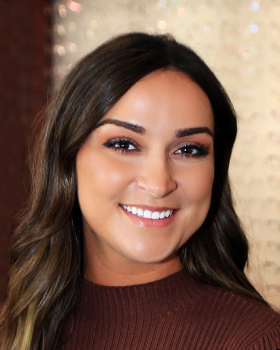 Dr. Tara Hoppe
Dr Tara Hoppe was born and raised in Oshkosh where she attended the Catholic school system and graduated from Lourdes High School. She received her bachelor degree in Biology with an emphasis in healthcare from the University of Wisconsin Oshkosh. Dr Hoppe received her Doctorate of Optometry from the Interamerican University of Puerto Rico where she was the treasurer, involved in the Lions Club as well as the American Optometric Association.  She completed her externship program in Brentwood, TN which emphasized primary eye care. 
Dr Hoppe joined the practice in 2021 and provides comprehensive eye exams, dry eye management, glaucoma and ocular disease management as well as refractive surgery co-management. 
Dr Tara recently married her high school sweetheart Eric. She enjoys spending time with her her family and friends. She likes bowling, golfing, boating and watching movies with her cat. 
Contact us today or visit our appointment request page to find a time that is convenient for you to see us.