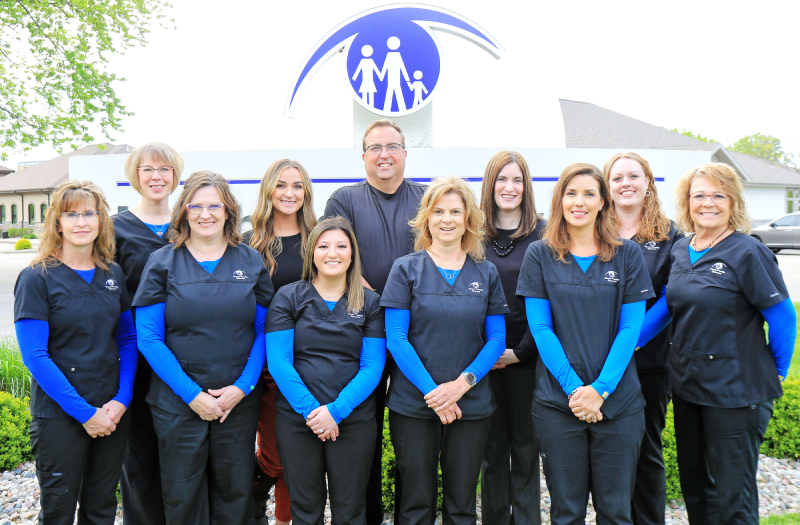 We're proud of our office, our decor, our location…but it's our staff that really makes us shine. This group of hard-working individuals make your visit to our office a positive experience. You can rely on them to be your personal patient advocates the entire time you are with us.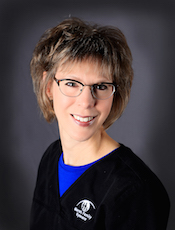 Amy
Amy has been an important part of Dr Marsh's team since 1990. As the optical industry continues to improve the technology year after year, there never seems to be a dull moment. She takes customer service seriously and enjoys seeing patients getting great results with their vision. When not at work she loves spending time with her family, books and a good glass of wine.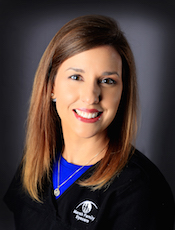 Ann
Ann joined Marsh Family Eyecare in 2006 and took a short leave when she had her daughters. Prior to her optical career, Ann studied Art at UW-Oshkosh. This gives her the edge when helping patients select unique and fun glasses. She spends time both in our lab creating the glasses you choose and working with patients. In her free time, she enjoys spending time with her husband Joe, 2 girls Natalie and Adriana and her 2 dogs. She also enjoys boating, bow hunting, fishing, traveling to new places and creating new things. She also loves coffee!
Diane
Diane has been with the office for 40+ years. She works in the insurance/billing department. She lives in Oshkosh with her husband Steve, and son Garrett, a recent UW-Oshkosh graduate. She has a married daughter Danielle and son in law Matt who work and live in Madison. Diane loves to take trips to Madison and sample all the excellent cuisine and tour the wineries and breweries in that area. Trips to the family hunting land, near Iola, consumes all other idle time. Life is good!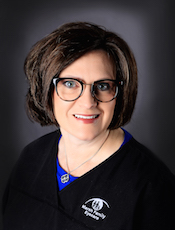 Julie
Julie has been with Marsh Family Eyecare since 1987 after completing her studies as a Paraoptometric. That same year she received her certification from the American Optometric Association. Julie is our office manager and wears many hats at the office as you will find her working with our doctors, coordinating patient care with our referral doctors and working with our patients and the staff. She lives on a farm with her husband Larry in Fond du Lac. She has 3 daughters, Shelby, Britt and Hailey, all which you may have seen during their summers off working at the office. Julie is thankful every day to have such a great staff to work with and now a beautiful new office!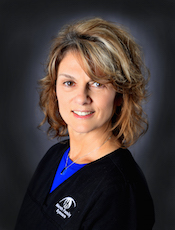 Pam
Pam has been working with Marsh Family Eyecare for 13 years. She brings a very upbeat bubbly personality to our office. Her main priorities are greeting our patients as they arrive and checking them in for their visit with us at the front desk. In her free time, Pam enjoys golfing, biking and being outdoors. Pam is married to husband Rob and they have a daughter Haley who is attending Stanford.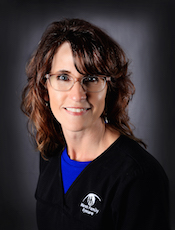 Cheryl H.
Cheryl H. joined our office in the fall of 2016 and since that time she has had many duties in our office including pretest, front desk and working with our patients in the Optical area. She enjoys getting to know each of our patients and quickly figures out each of their needs. She and her husband Dave have lived in Oshkosh for 26 years. They have 3 grown children and 4 grandchildren. Outside work, Cheryl enjoys spending time outside and vacations with family and friends.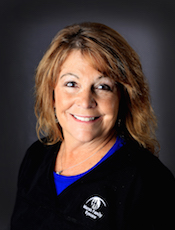 Dee
Dee has been a long time resident of Oshkosh and many of our patients will recognize her as "Dee" from "Dee's Photo". We think Dee knows everyone in town! Because of being a photographer, she has a great eye for fashion and sizing. As talented as she was in photography, Dee was ready for a new challenge. Dee serves our office in many ways including pretesting, selecting glasses in our optical and assisting at the front desk. She has 2 children Heather and Alex and enjoys spending time with her family and siblings. In her spare time she loves to golf, take bike rides and spending time outdoors. Say hi to Dee the next time you are in the office.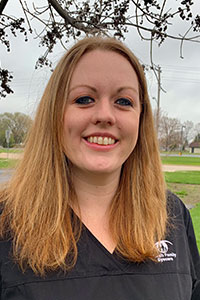 Brenda
Marsh Family Eyecare welcomes a new face to our staff, Brenda.  Brenda is originally from the Fond du Lac area after working in the restaurant service and management for over 17 years. She now calls Fox Crossing her home. Brenda's history in customer service makes her the perfect Optician in every way. She has a great personality and a lot of patience when it comes to frame selection. She loves to make sure that patients use their insurance choices to their best value possible. Her smile is infectious and so is her laugh! In her free time, she enjoys hiking, kayaking, and spending time with her family and friends.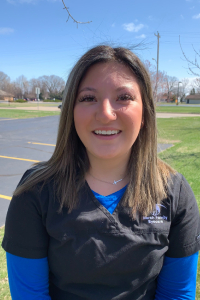 Kenzie
Welcome Kenzie! Kenzie comes to us from the medical field as she previously worked as a CNA for 5 years. She wanted to start a new adventure in healthcare so we told her we were a perfect fit for her. Kenzie is thoughtful and compassionate when it comes to finding the perfect style of frame for a patient and really enjoys seeing how happy they are when they come to pick up their new glasses. She also wears contacts which makes her a great teacher when training new contact lens wearers how to insert and remove them.  She recently moved to the Oshkosh area and is engaged to Daniel and planning their wedding. Outside of work, she enjoys spending time with her cats, traveling and boating. She also loves spending time at a good farmers market in summer.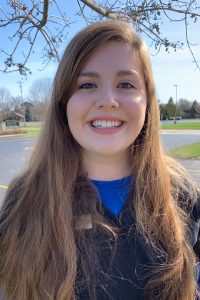 Lauren
Lauren is our newest employee in training! She grew up in Oshkosh and recently moved to the Fox Valley area. Lauren is learning all aspect of the office from pre-testing to frame selection. Our staff has been working closely with her and notices how well she is learning all these new areas. She enjoys helping patients and loves the fashion side of frame selection.  She enjoys Country Music, her dog and Chinese food. She has 4 siblings and enjoys being with her family! We welcome Lauren to the Marsh Family Eyecare Family!
Contact us today or visit our appointment request page to find a time that is convenient for you to see us.